Google Ends Support for 1st-gen Chromecast from 2023
Google quietly stopped the support for the decade-old Chromecast that was first introduced in 2013. The company says it will no longer provide security and software updates for the device.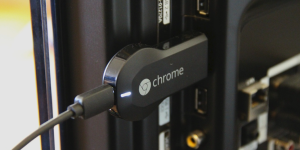 The message was communicated on several Google support pages. The company says:
"Support for Chromecast (1st gen) has ended, meaning
these devices no longer receive software or security updates, and Google does
not provide technical support. Users may notice a degradation in performance."
The 1st generation Chromecast looked like a key with an
HDMI port on one side and a micro-USB port on the other for power with an adapter included. It lets you stream your favorite video content from your phone or tablet on your TV. The device has a browser's logo and the name "Chrome" is printed on it. Launched in 2013 it was priced at $35. The end of support message appeared by the end of April. That means the device will not stop working immediately, but it will stop working in the future as the entire ecosystem around it will be updated.
The 1st generation of Chromecast was announced in 2013.
The second-generation Chromecast and an audio-only model known as Chromecast Audio was released in 2015. Chromecast Ultra, which supports 4K resolution and high dynamic range was launched in 2016. In 2018, the third-generation HD video
Chromecast was introduced. The most recent model, Chromecast with Google TV, features an interactive user interface and remote control; a 4K model was released in September 2020, followed by a 1080p model in September 2022.