Tune in to See PlayStation Showcase 2021 on September 9th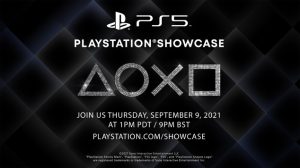 Sony will hold a showcase next Thursday in which it will show off what it's working on and what the future holds for PlayStation.
📅 Save the date!

PlayStation Showcase 2021 broadcasts live next Thursday. Full details: https://t.co/SN76KFLspG pic.twitter.com/KuN93OMq2d

— PlayStation (@PlayStation) September 2, 2021
You can join the presentation next Thursday, September 9 at 1:00 pm Pacific Time / 9:00 pm BST / 10:00 pm CEST to know more about PS5. The stream will run for 40 minutes and include relevant updates from PlayStation Studios and the industry's leading developers. Updates about the upcoming games that will release this holiday and beyond are also a part of this show.
No news related to the next generation of PS VR headset will be released.