The BARBIE movie trailer is out.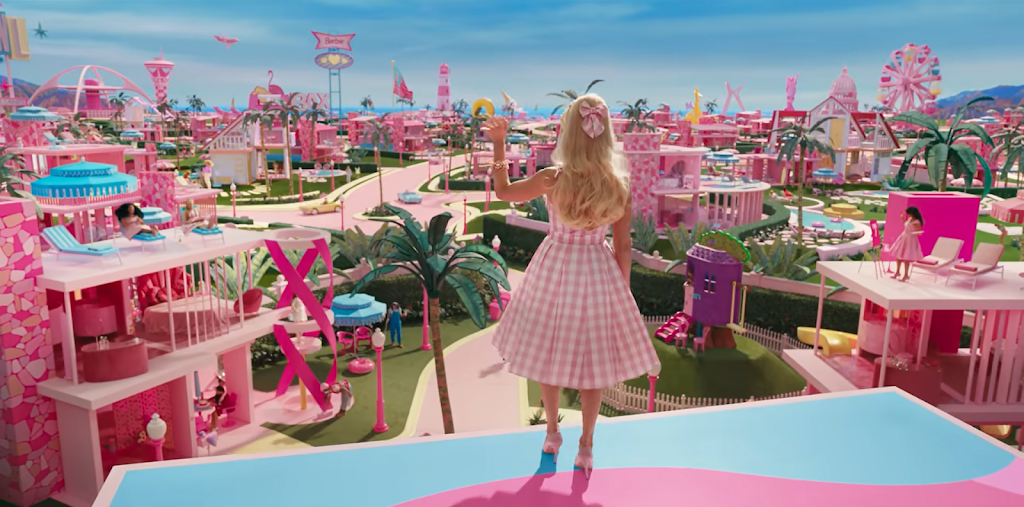 If you are a Barbie lover, then this post is for you. Yesterday Warner Bros. Pictures released a new trailer for a highly anticipated Barbie movie.
The trailer shows Barbie (Margot Robbie) and Ken (Ryan Gosling)
leaving Barbie's land and exploring the real world. She spoiled a perfectly choreographed dance party by asking her Barbie friends, "Do you guys ever think of dying?". She is upset by strange occurrences in Barbie land like experiencing cold showers, falling off her roof, and worst of all…. having flat feet!!
Barbie tries to solve her problems by visiting a "weird Barbie" who tells Barbie to visit the real world. "You can go back to your regular life, or you can know the truth about the universe," says the "weird Barbie" showing her to choose between a stiletto, representing the Barbie world, and a Birkenstock, representing the real world.
And so, Barbie and Ken's journey to the real world begins, but then we see Barbie and Ken getting arrested, Ken asking the doctor
to perform an appendectomy and Barbie running away from Mattel CEO who is desperate to put her back in a box.
The cast includes Margot Robbie, Ryan Gosling, America Ferrera, Michael Cera, Ariana Greenblatt, Issa Rae, Rhea Perlman, Ana Cruz Kayne, Emma Mackey, Hari Nef, Alexandra Shipp, Kingsley Ben-Adir, Simu Liu, Ncuti Gatwa, Scott Evans, Jamie Demetriou, Connor Swindells, Sharon Rooney, Nicola Coughlan, Ritu Arya, and Dua Lipa.
The Barbie movie soundtrack features Dua Lipa, Nickie Minaj, Fifty Fifty, Haim, Lizzo, Tame Impala, and one of the movie's stars Ryan Gosling. The movie is written by Greta Gerwig and Noah Baumbach. It is directed by Greta Gerwig.
Barbie will hit cinemas on July 21! .